Software Engineer

New


National Radio Astronomy Observatory VA, NM, USA
Job Title
Software Engineer
Job Description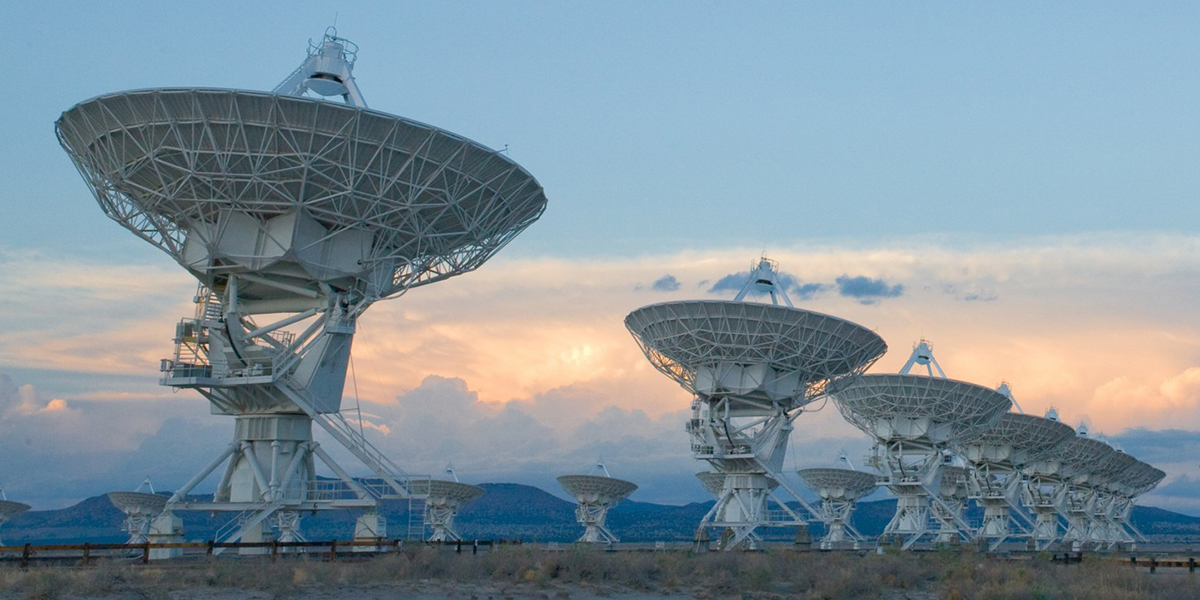 Would you like to be writing mission-critical software for some of the largest scientific endeavors on the planet? Would you like to be part of a highly skilled international team of engineers and scientists pushing the boundaries of humankind's knowledge of the universe?
The National Radio Astronomy Observatory (NRAO) is seeking a full-time software engineer to design, develop and maintain code for their radio telescope calibration and imaging pipelines. These pipelines are used for the vast majority of data processing by users of the ALMA telescope (in Chile) and the VLA telescope (in New Mexico).

Pipeline Software Engineers are responsible for all aspects of the software engineering lifecycle, from requirements derivation through design, development, testing and maintenance of code. They must be capable of formulating complex technical solutions, suitable for operational deployment, from broad scientific objectives in a research environment. They must possess both software engineering domain knowledge as well as the ability to learn the basic concepts of radio interferometry.
The position will be based at our headquarters in Charlottesville, VA (preferred); at the Science Operations Center in Socorro, NM; or at a satellite office in Albuquerque, NM. A remote work arrangement might also be possible.
In addition to competitive pay, NRAO provides excellent paid time off benefits (vacation and sick leave). Medical, dental and vision plans are effective first day of employment. NRAO's retirement benefit contributes an amount equal to 10 percent of a qualified participant's base pay. No contribution is required of the employee; we also offer an optional supplemental, tax-deferred plan for employee retirement contributions.
NRAO is committed to taking affirmative steps to promote the employment and advancement of minorities, women, persons with disabilities, and covered veterans. Every year, NRAO develops affirmative action programs to support its commitment to equal employment opportunity, consistent with company policy and the company's obligations as a contractor to the United States government. The NRAO is an Equal Opportunity, Affirmative Action Employer. Women, Minorities, Vietnam-Era Veterans, Disabled Veterans, and Individuals with Disabilities are encouraged to apply.
Job Duties Summary
Responsibilities will include, but are not limited to:
Developing new radio interferometer data reduction algorithm implementations as needed by new scientific objectives;
Maintaining pipeline heuristics in support of ongoing telescope data processing operations;
Evolving the Pipeline code base to be modern, lean, efficient, and well understood;
Operating in a distributed international team environment with other software developers and scientific staff;
Taking ownership of a subset of functionality and providing technical direction, decision-making, and subject matter expertise in that area, while continuing to consult with team members and stakeholders.
Work Environment
Work is typically performed in a research or development environment. Must be able to communicate effectively both verbally and in writing. Occasional travel (domestic and international) may be required.
Restrictions
No telecommuting
No Agencies Please
Requirements
Minimum Education
Bachelor's degree in computer science, engineering, scientific or related field is required.
Preferred Education
Advanced engineering or science degree and a background that includes astronomy is highly desired.
Minimum Experience
One to two years of work experience in software development. In addition:
Software development in Linux
Software development with Python
Experience using version control software
Preferred Experience
An understanding of formal software engineering principles including design, documentation, ticketing systems, version control and testing frameworks
Experience with large development projects in Python
Experience writing code for data visualization and web presentation
Familiarity with basic astronomical principles and data reduction
Demonstrated ability to learn new scientific concepts and apply them to engineering implementation, ideally in radio astronomy and interferometry
Experience with scientific software development, numerical processing techniques, and mathematical packages such as Python/numpy
Experience with CASA (or similar data reduction package)
Familiarity with High Performance Computing and Big Data concepts

About the Company
The National Radio Astronomy Observatory is a facility of the National Science Foundation operated under cooperative agreement by Associated Universities, Inc.
Founded in 1956, the NRAO provides state-of-the-art radio telescope facilities for use by the international scientific community. NRAO telescopes are open to all astronomers regardless of institutional or national affiliation. Observing time on NRAO telescopes is available on a competitive basis to qualified scientists after evaluation of research proposals on the basis of scientific merit, the capability of the instruments to do the work, and the availability of the telescope during the requested time. NRAO also provides both formal and informal programs in education and public outreach for teachers, students, the general public, and the media.
The National Science Foundation (NSF) is an independent federal agency created by Congress in 1950 "to promote the progress of science; to advance the national health, prosperity, and welfare; to secure the national defense..."
AUI collaborates with the scientific community and research sponsors to plan, build, and operate cutting-edge facilities. We cultivate excellence, deliver value, enhance education, and engage the public.
Contact Info